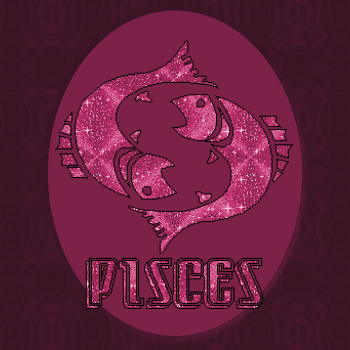 Pisces
is a complex water sign ruled by Jupiter and Neptune.Pisceans are highly sensitive,emotional and imaginative beings.K
ind and compassionate,they are popular because of their gentle,unassuming natures.
They live in a mental world rather than the real one and rely more upon their feelings and intuition than actual facts.However their hunches and premonitions are often correct-they are sometimes even endowed with a sixth sense.
That is why they can sense any change in the atmosphere or other persons.They are very impressionable and the environment affects them deeply.The upside is that they can adapt to new situations but the downside is that if they are thrown into unsavory company they are capable of absorbing those attributes too.
They are rather mysterious and hide many secrets in their bosom.Another interesting fact about them is their predilection for the occult and the paranormal.
Pisceans' preoccupation with mental faculties makes them highly sensitive and indecisive.Their good intentions may not be translated into action because they are impractical and somewhat lazy.There is also the danger of being absorbed in self pity,day dreams and escapism.
They
make good authors,poets and musicians.
The weak spots of a piscean are his feet,liver and lymphatic glands.
As with any other sign,a lot depends upon the individual's horoscope-hence the variations in character and personality.You can read about other signs at this site.